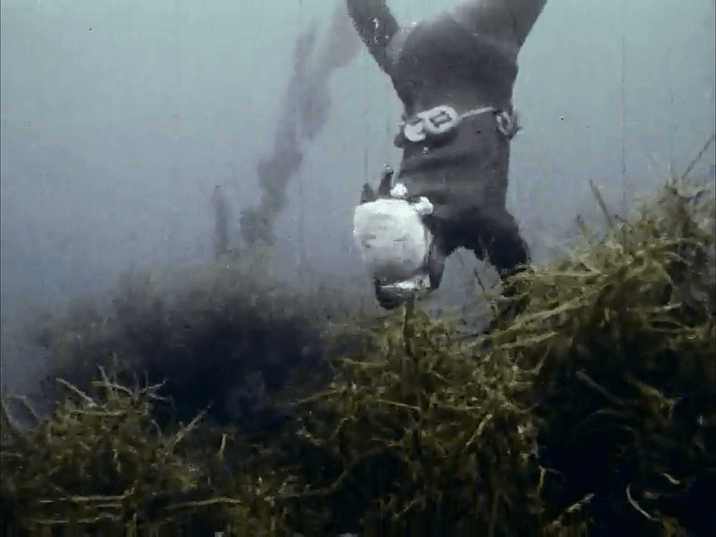 Journal Films, Inc – Families of the World / Produced by Canadian Broadcasting Corp in association with UNICEF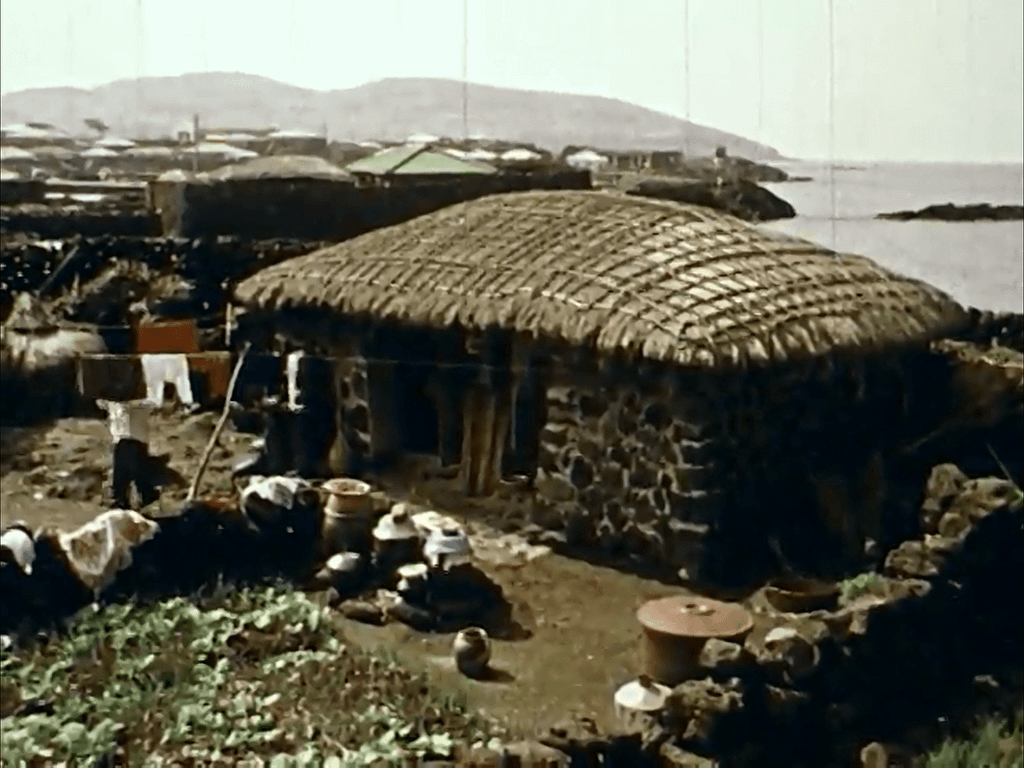 From the description on archive.org, where you can watch the 24-minute video: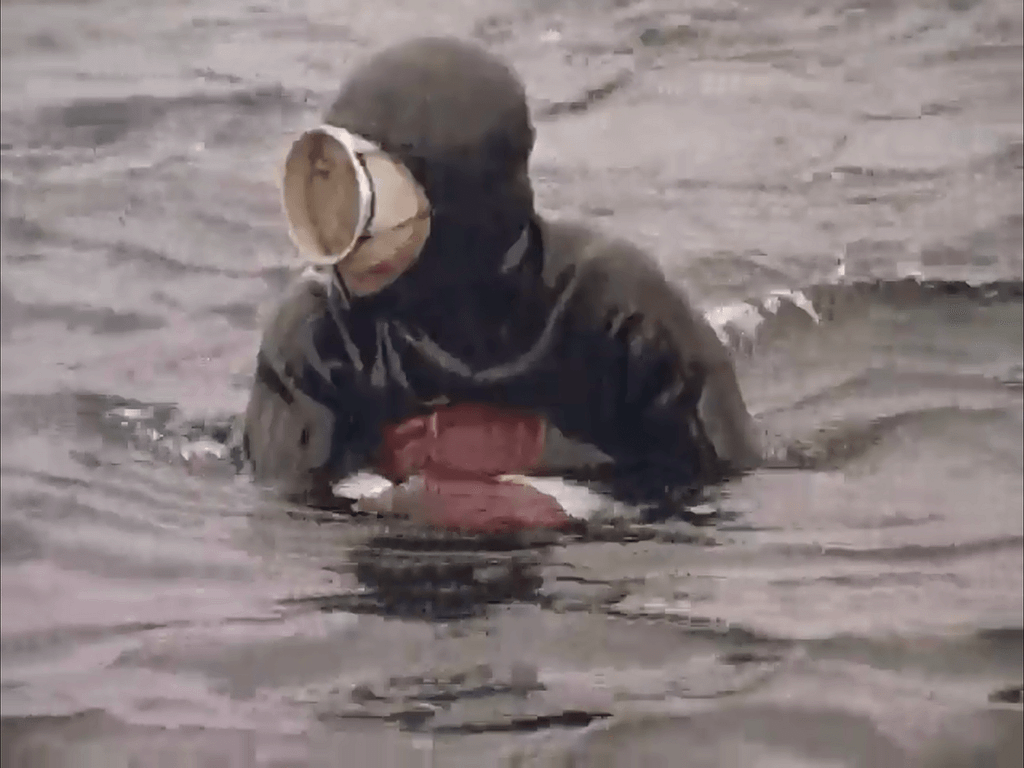 This film documents a day in the life of a 12 year old Korean girl, learning to dive as a haenyeo on the island of Jeju. This novice diver is of the last generation that will engage in this vocation, and serves as an important historical document. Haenyeo divers are able to dive 30-50 feet with no breathing apparatus, holding their breaths for 2-3 minutes. From 30,000 divers in the 1970s, there are only an estimated 5,000 of them today, most over the age of 50. The film shows the girl diving with older women, going to school, and showing reverence for her 75 year old grandfather on his birthday.
There is a poignant coda to this story. Author Brenda Sunoo visited Jeju in 2013 to follow up on the people appearing in this film. She writes: "While in Jeju, I did visit one of the haenyeo I interviewed from Bukchon Village. She looked at the video with great interest and was able to identify the young girl as Young-jae Cho. Actually, she was able to recognize various people in the clip, but many had either died or committed suicide. It's very sad because Bukchon was one of the hardest hit villages during the April Massacre (1948)
Young-jae Cho, she said, was now living in Tokyo and was not working as a haenyeo. She apparently has 2 kids, according to my friend. The "mother" in the film was not actually Young-jae's real mother. The grandparents in the film were also staged and not her real grandparents. The woman who portrayed the grandmother died from gas asphyxiation, as did two of the great-grandchildren. The temple they visited is not in Bukchon, but believed to be in another east coast village, Gimnyeong. We figure that Young-jae is probably now in her 50s."